The black mirror is a mirror of your smartphone, laptop or laptop. Your connection to a reality that can be distorted.
This selection presents the brightest and most memorable series of "Black Mirror" for the first four seasons.
The National Anthem (2011)
1.1
dir. Otto Bathurst
What are you willing to do to save one man, on the condition that he is a universal favorite and a princess? British prime minister Michael Callow (Rory Kinnear) has had a hard time with his life. In order to free Princess Susannah (Lydia Wilson), he must have a live sex act with a pig.
Having received mainly positive feedback from critics, the episode has caused a general resonance, as well as touched upon the moral and ethical aspect of what is happening on the screen.
"Humiliation for life, or life for humiliation? — the main question of the series.
Be Right Back (2013)
2.1
dir. Owen Harris
The main characters Martha (Hayley Atwell) and Ash (Domhnall Gleeson) are a young couple who decided to live away from the hustle and bustle of the city and move to a private house. Ash is an active user of social networks. Shortly after moving, he dies. Martha is out of grief, she decides to learn a new program that may bring back her loved one.
The series raises the issue of artificial intelligence. Through theme of the series: full imitation of life is life?
Nosedive (2016)
3.1
dir. Joe Wright
Imagine a world where your social status depends on a rating that is based on the ratings of other people. Lacie Pound (Bryce Dallas Howard) giving hope 4.2. But she wants higher, because the bigger the number, the more privileges. Nevertheless, it is difficult to gain points, but it is easy to lose points.
The series is based on deep satire in relation to the evaluation system. After all, its result is the opinion of each individual person, and in order to achieve a positive result, you must like everyone.
The main question of the series (and not only): how to improve your rating?
Playtest (2016)
3.2
dir. Dan Trachtenberg
Young freelancer Cooper (Wyatt Russell) arrives in the UK. There, by a strange coincidence, his credit card is blocked. In search of money, he agrees but part-time, where you need to test the game in test mode.
The series raises the topic of new technologies, as well as their impact on human psyche. The main question of the episode: what problems can arise if we can not distinguish between real and virtual worlds?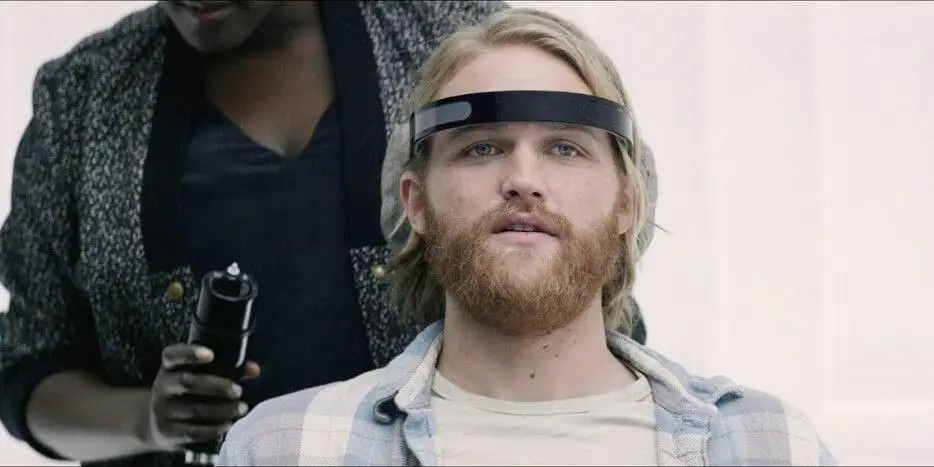 Hang the DJ (2017)
4.4
dir. Tim Van Patten
The main characters Amy (Georgina Campbell) and Frank (Joe Cole) use the pocket dating system to find their perfect match. Having met once, and then again after a long period of time, they understand — they are not just brought together. But the system is inexorable, and if you go against it, you can have an unexpected outcome.
The series displays a model of behavior on modern Internet acquaintances, and as ridicules a rampant way of life.
The main question of the episode: how to find your love?