Your attention +16 best films about people who are unlucky enough to be in an enclosed space with a threat to their lives. Go.
Read also: 15 best horror films of the XXI century according to IMDb
127 Hours (2010)
127 Hours is based on the true story of climber Aaron Ralston, who spent more than five days in a mountain crevice after being crushed by a 300-kilogram boulder. In the film, his role was played by James Franco.
Report / REC (2007)
TV reporter Angela Vidal craves a sensation. In the new episode of the program "While you are sleeping" she decided to film a firefighter robot, hoping that there would be a fire somewhere in the city that night. Fortunately (or unfortunately) there is no fire, but Angela, along with her operator Pablo and a few rescuers, are on a different, simpler call. Arriving at the scene, they find frightened tenants and a strange-looking woman. From that moment, Angela, without knowing it, begins to conduct the last report in her life.
Read also: 10 best movies with an unexpected outcome according to IMDb
Saw: A Survival Game / Saw (2003)
Two unfamiliar men wake up in a strange basement room with a bathtub, a toilet bowl, pipes to which everyone's legs are chained, and finally with a corpse lying in the center of the room. They do not remember how they got here and at first try to get out, but they do not even suspect how thoughtful the game is by their captor.
Identity (2003)
Due to heavy rainfall and a road accident, several strangers are forced to ride out the storm in a roadside motel. Among them are a policeman carrying a dangerous prisoner, a girl of easy virtue, a married couple with a son, an actress with a driver and the owner of that very motel. Over time, the initially strange night begins to seem crazy, because the head of a famous actress is found in the laundry, and a dangerous prisoner who should be in handcuffs is not found at all.
Vacancy (2007)
Young couple Emmy and David are driving along a deserted night road. Soon, their car breaks down. The couple leave the car near the highway and head to a roadside motel. Having checked into the old room, David decides to look at the left cassettes, assuming that this is a collection of classic films. What is seen on the screen is terrifying. Not only because there are recorded real and brutal murders of people, but also because all these murders took place in their room. From that moment, the couple understands that they have fallen into the same trap as the people on the tape.
Bunker / La cara oculta (2011)
Cute waitress Fabiana meets the visitor Adrian. The guy turns out to be a talented conductor going through a difficult period in his life. The thing is that a couple of weeks ago, his girlfriend Belen left him, and she literally disappeared without a trace. Police begin to investigate the mysterious disappearance of Adrian's ex, suspecting his involvement in the incident.
Apollo 13 / Apollo 13 (1995)
Based on real events, the plot tells the story of the accident that occurred on the comic spacecraft Apollo 13. The ship with three astronauts on board was supposed to land on the moon, becoming the third after Apollo 11 and Apollo 12.
Moon 2112 / Moon (2009)
Sam Bell (Sam Rockwell) while away time at the lunar mining complex. His watch has been going on for three years, and his wife and growing daughter are waiting at home. A few weeks before the end of the term, its replacement is at the complex, who is like two peas in a pod similar to Sam.
Panic Room (2002)
After the cult "Fight Club", David Fincher made a film that is still unfairly bypassed, or forgotten about its existence altogether. After the divorce, Meg Altman (Jodie Foster) and her daughter move into a large but old house. While viewing the mansion, Meg discovers that it is equipped with a "hidden" or "panic room" – a place where, in the event of a robbery, you can hide and expect help.
1408 (2007)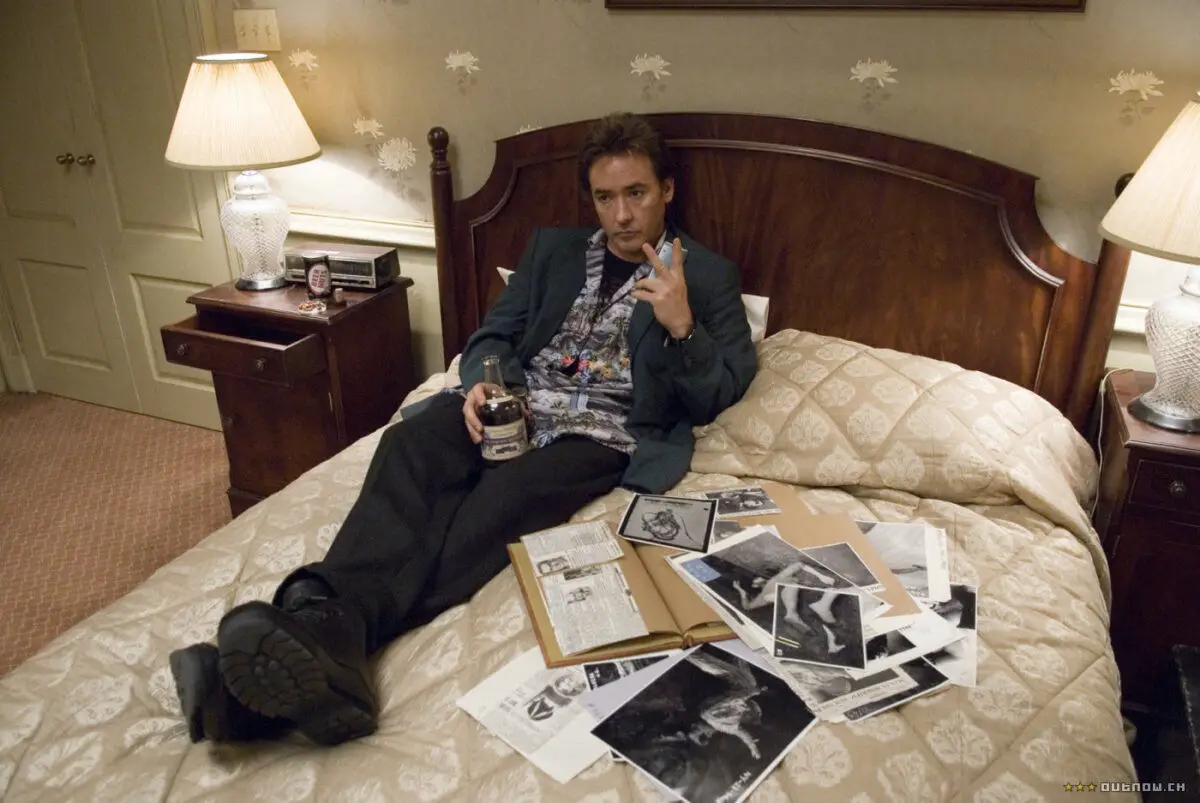 The cynical writer Mike Enslin is writing a book about various paranormal activities that take place in hotels, homes or inns. After another unsuccessful investigation, he receives a promotional note asking him not to enter room 1408. The interested writer goes to the hotel indicated on the postcard and checks into the ill-fated room, in which, according to the manager Gerald Olin: "… pure evil dwells." This caution only fuels Mike's interest.
Buried (2010)
Buried Alive is a true one-actor classic. The film, completely and completely filmed in a wooden box, tells the story of the chauffeur Paul Conroy (Ryan Reynolds), who wakes up in a coffin underground. There he also finds a telephone and a lighter. With the help of this simple set, he will have to find out how he got there and try to escape.
Locke (2013)
The completely original painting "Lock" tells about several hours in the life of the foreman Ivan Lock (Tom Hardy), who is heading to London. Throughout the entire journey, the hero will now and then have various problems that he has to solve right in the car, through telephone conversations.
The Mist (2007)
An impenetrable fog envelops the small town. The main character David Drayton with his son Billy is at this moment in a supermarket. But besides the supernatural white fog, lack of electricity and telephone communication, something else scares the main characters. Monsters live in the fog, and the obstacle to all this is thin glass in the windows of the supermarket.
Room / Room (2015)
Young girl Joy (Brie Larson) was kidnapped and locked up by rapist Nick in a "room", a small barn room in the backyard of the offender's house. Two years later, the girl had a son who lived in the room for five whole years, and never left her. Soon, Joy comes up with an escape plan involving her son.
Silence / Hush (2016)
The action-packed thriller Silence tells the story of deaf writer Maddie Young (Kate Siegel), who becomes the target of persecution in her own home. To save herself, Maddy will have to fight a maniac, using only her eyes, intelligence and ingenuity.
Gerald's Game (2017)
Attractive woman Jessie, along with her husband Gerald, comes to the country house for the weekend. In order to diversify her sex life, her husband shackles his wife's hands to the head of the bed, using real police handcuffs. After that, Gerald suddenly dies of a heart attack, and Jesse is bedridden with no way to get out.
And a few more films on a similar topic:
Wait for Darkness (1967)
The Disappearance of Alice Creed (2009)
Shooting Game (1972)
At your doorstep (2006)
Pontypool (2008)
Lifeboat (1944)
Devil (2010)
Evidence (1985)
Murder on the Orient Express (2017)
Elevator (2011)
The Hateful Eight (2015)
Massacre (2011)
Shootout (2016)
Perfect Strangers (2016)
Man from Earth (2007)
Detective (2007)
Interview (2007)
The Breakfast Club (1985)
12 Angry Men (1957)
Garage (1979)
Window to the courtyard (1954)
Lebanon (2009)
Telephone booth (2002)