Your attention 15 of the best horror films of the XXI century according to IMDb, which can and should be watched on Halloween night, or any other. Go.
Paranormal Activity (2007)
dir. Oren Peli
IMDb rating: 6.3
Young couple Katie and Mika recently moved into their new home in San Diego. After some time, Katie begins to be disturbed by strange sounds and the tangible presence of something bad. Mika buys a video camera with the intention of filming what is happening, which the couple does, filming themselves even at night. The results are not long in coming.
Destination (2000)
dir. James Wong
IMDb Rating:  6.7
A group of high school students from New York are flying to Paris. A few minutes before takeoff, one of the schoolchildren, Alex, imagines an airplane crash and his own death from the fire. Waking up from the lead, he decides not to fly. He, and five other students and a teacher, are dropped off for organizing the disorder, and the plane with the rest of the passengers on board takes off and soon crashes. From this moment on, all the "survivors" in the accident begins to pursue nothing more than death.
1408 (2007)
dir. Mikael Hofström
IMDb Rating: 6.8
The cynical writer Mike Enslin is writing a book about various paranormal activities that take place in hotels, homes or inns. After another unsuccessful investigation, he receives a promotional note asking him not to enter room 1408. The interested writer goes to the hotel indicated on the postcard and checks into the ill-fated room, in which, according to the manager Gerald Olin: "… pure evil dwells." This caution only fuels Mike's interest.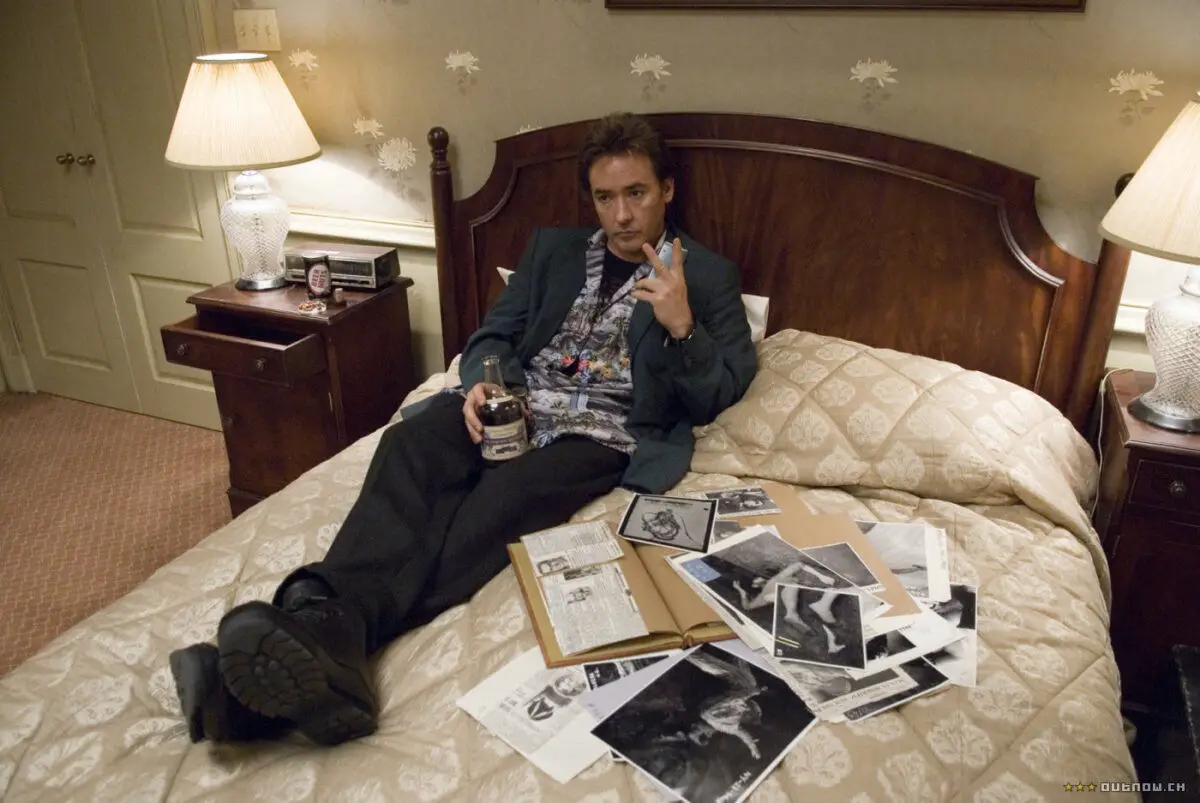 Sinister (2012)
dir. Scott Derrickson
IMDb Rating: 6.8
The Oswald family, led by the well-known detective genre writer Alison, moves to a small country house. During the check-in, the man finds a film, which, as it turns out later, is the key to solving the terrible crime that happened in this house earlier. Alison begins an active investigation, unaware of the danger looming over his own family.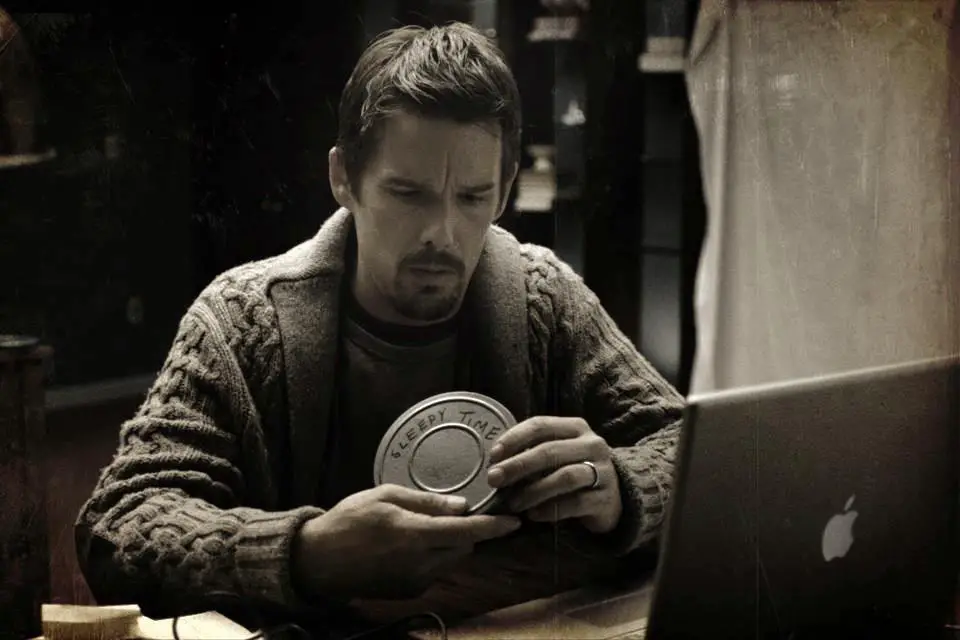 dir. David Robert Mitchell
IMDb Rating:  6.8
Girl Jay goes to a meeting with a new guy. After having sex in the car, the young man ties her up and tells about "It" – the curse that haunts him, and now it will haunt her. It can appear in the form of a familiar or unfamiliar person, you cannot touch it and you must run away from it. You can only get rid of a curse by "passing" it on to another person through sex. In this case, It switches to another, but the former can still see it.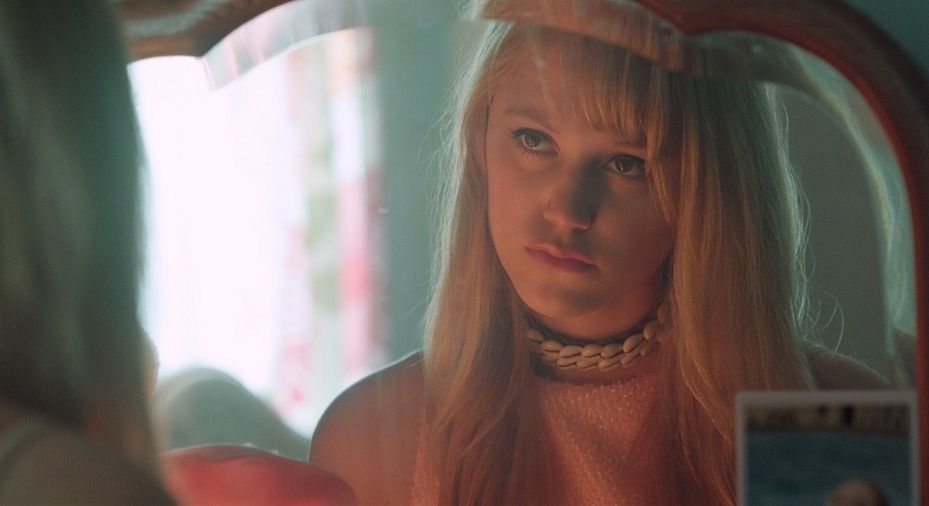 Astral (2011)
dir. James Wang
IMDb Rating: 6.8
Teacher Josh moves to a new home with his wife Rene and three children. While unpacking things, Rene begins to notice strange things: sounds of unknown origin, the mysterious movement of books and music books. Soon, their son Dalton falls into a coma, the cause of which even doctors cannot explain. The family turns to paranormal specialists for help.
Haze (2007)
dir. Frank Darabont
IMDb rating:  7.1
An impenetrable fog envelops the small town. The main character David Drayton with his son Billy is at this moment in a supermarket. But besides the supernatural white fog, lack of electricity and telephone communication, something else scares the main characters. Monsters live in the fog, and the obstacle to all this is thin glass in the windows of the supermarket.
The Bell (2002)
dir. Gor Verbinski
IMDb rating: 7.1
Practitioner journalist Rachel Keller begins investigating the mysterious death of her friend's daughter and several other related deaths. Soon, the woman finds out that all the victims watched a cassette with a strange video sequence, and then received a phone call, which said that they had only seven days to live. Rachel, who does not believe in the paranormal background of what is happening, gets involved in the investigation, not knowing that she is endangering not only her own, but also the life of her son.
It (2017)
dir. Andy Muschetti
IMDb rating: 7.3
In a very ordinary at first glance town of Derry, children disappear with an enviable frequency. The grown-ups in Derry are posting missing flyers and don't seem to be worried about it at all. The main characters, a group of schoolchildren, whom society has identified as outcasts, are trying to understand with the help of whom and where the children disappear. They organize their own club, and take turns facing the most dangerous fears, which are always accompanied by the image of a creepy clown.
Reincarnation (2018)
dir. Ari Astaire
IMDb rating:  7.3
After the death of Annie Graham's mother, strange things begin to happen in the Graham family: Annie begins to see her dead mother. The grave of the latter is desecrated by unknown persons a week after the funeral. The woman begins to go to a support group, but does not understand the scale of the threat hanging over her loved ones.
Report (2007)
dir. Jaume Balaguero y Bernat
IMDb rating: 7.4
TV reporter Angela Vidal craves a sensation. In the new episode of the program "While you are sleeping" she decided to film a firefighter robot, hoping that there would be a fire somewhere in the city that night. Fortunately (or unfortunately) there is no fire, but Angela, along with her operator Pablo and a few rescuers, are on a different, simpler call. Arriving at the scene, they find frightened tenants and a strange-looking woman. From that moment, Angela, without knowing it, begins to conduct the last report in her life.
The Conjuring (2013)
dir. James Wang
IMDb Rating: 7.5
Roger and Carolyn Perron, along with their five daughters, move to a new home. Soon, Carolyn begins to notice something strange. For example, all clocks stop at exactly 3:07 am, the house is always cold and smells of rot. And on the body of Carolyn herself bruises every day. When the situation in the house reaches its peak, the woman decides to turn to paranormal specialists Lorraine and Ed Warren.
Saw: The Survival Game (2003)
dir. James Wang
IMDb rating: 7.6
Two unfamiliar men wake up in a strange basement room with a bathtub, a toilet bowl, pipes to which everyone's legs are chained, and finally with a corpse lying in the center of the room. They do not remember how they got here and at first try to get out, but they do not even suspect how thoughtful the game is by their captor.
Others (2001)
dir. Alejandro Amenabar
IMDb rating:  7.6
A young woman, Grace Stewart, and her two children live in a house on the outskirts of the island. They all expect Grace's husband, a military man from whom there has been no news for two years. With the arrival of new servants, the measured life of Grace and her family begins to collapse. The fact is that, according to her children, some otherworldly forces live in the house, which do not give them rest.
Get Out (2017)
dir. Jordan Peele
IMDb rating:  7.7
A young black photographer named Chris Washington and his beloved Rose Armitage go to a country house to meet her parents. He is a successful photographer. She is an ordinary girl who loves him. Acquaintance is just a formality, besides, Rose's parents are hosting an annual reception, which so well coincided with the arrival of the couple.