Below we have prepared for you a selection of six entertaining series of new products from 2019-2020.
Unbelievable
Lynnwood, Washington, August 2008, Marie Adler is raped in her own apartment. When the police do not find traces of the rapist's DNA and, together with the girl's mother, decides that Marie has invented everything, the investigation into this incident comes to a standstill. 2011, Golden, Colorado, detective Karen Duvall is faced with a similar case of rape and decides to find the perpetrator by all means. In this she is helped by detective Grace Rasmussen, who also has victims.
Doll / Dollface
Jules dumps the guy. They were together for five whole years, and now, when he left her alone, the girl literally does not understand what to do with herself. Fortunately, there are girlfriends. And although Jules no longer remembers when she communicated with them the last time, she still remembers their address, and decides to restore her former friendship by all means.
Trigonometry
Gemma and Kiran live in a rented apartment, work a lot, and like all young couples, they need money. To improve their financial situation, they decide to rent an empty room and thus get to know Rei. A sweet and clean girl who begins to like both members of the couple.
Limetown
Promising journalist Leah Haddock is investigating an incident in the town of Limetown. There, 15 years before the main events, 326 people disappeared without a trace – all residents of the city.
Dispatches from Elsewhere
The main character of the series, Peter, is a classic office plankton, whose life is completely devoid of color. Nevertheless, Peter was lucky. After all, he soon finds himself drawn into a rather strange and therefore more exciting story of confrontation between two different institutions.
Zoey's Extraordinary Playlist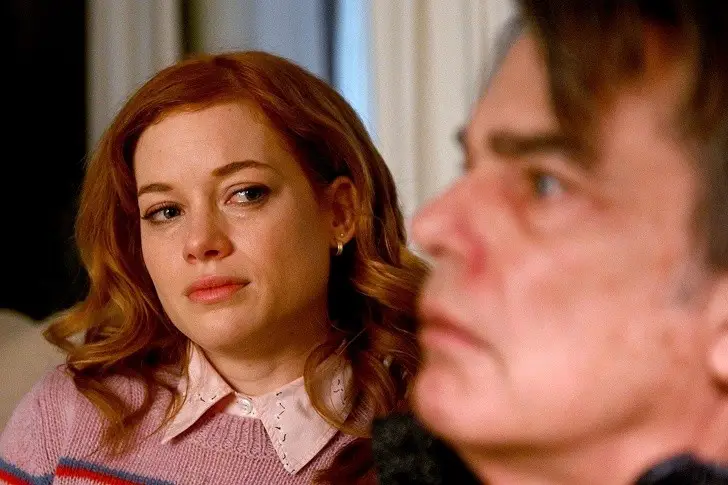 Zoe works hard in her life: she is trying to get a promotion at work, and her beloved father is slowly dying from a neurological disease. Fearing that she might develop similar symptoms, she undergoes an MRI. An earthquake during the procedure changes the structure of her brain so that she can now hear people's thoughts in the form of popular songs.