It's one step from love to hatred. How many steps do you need to take to love a man you despised yesterday? You will learn the answer to this and other questions below.
Today I will tell you about films where love as a side effect does not arise through sympathy, but because of sincere hatred. Save this list, because it will be interesting to watch them both in pairs and alone. The rating of films is made by estimations of online voting by means of platform IMDb.
Silver Linings Playbook (2012)
cut. David. О. Russell
The main characters of the former school teacher Pat (Bradley Cooper) and a little strange girl Tiffany (Jennifer Lawrence) by coincidence find each other in the most difficult moments of his life. He has just left the psychiatric hospital, she has lost her robot. Their relationship has not improved immediately, and if they are together, they create the impression of enemies, not couples.
The film received 8 Oscar nominations, including: "Best Picture", "Best Actor" and "Best Actress". But the award took only Jennifer Lawrence.
IMDb: 7.2
cut. Ann Fletcher
Editor-in-Chief Margaret Tate (Sandra Bullock) faces deportation to Canada. The only person who can save her is Andrew's assistant (Ryan Reynolds), who secretly hates his boss, but dreams of carrying a printed word in the masses. The heroes will have to register a fictitious marriage and go through a painstaking check. The film is about interesting turns of fate, which can lead to an unexpected ending.
IMDb: 7.6
10 Things I Hate About You (1999)
Cut. Gil Junger
The main characters Patrick (Heath Ledger) and  Katarina (Julia Stiles) are in the same school. Patrick likes to play guitar, Katharina is an honorswoman and a convinced misogynist. It would seem that they have nothing in common, and will have nothing in common, if not for the help of chance. Katharina's younger sister is invited to a date. The girls' father puts a condition, following the logic of which, the first to go on a date should go on an older one. But who will agree to ask her out? Perhaps a guy who needs money to fix his favorite guitar?
IMDb: 7.8
cut. Joe Wright
The main character Elizabeth Bennet (Keira Knightley) is a bright and simple girl from a family of small noblemen. She has four sisters, all of them girls to give away. In order to find a husband you need to arrange receptions and attend balls, which is what the family does. At one of these events, Elizabeth is introduced to Mr Darcy, an arrogant and wealthy nobleman. The simplicity and boyish character of the girl repels Darcy, dislike to become mutual. But for how long?
In order to fully experience and enjoy this story, I advise you to read the classic novel of the same name by Jane Austen.
IMDb: 8.0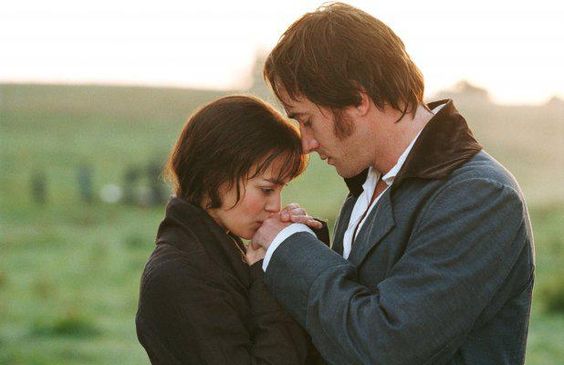 Il Bisbetico Domato (The Taming of the Scoundrel) (1980)
The main characters are 40-year-old farmer Elia (Adriano Celentano) and charming Lisa Silvestri (Ornella Muti). Elia is a misogynist, who believes that women spoil men by reworking them in their own way. Perhaps he wouldn't have dared to marry if he hadn't met Lisa, a beautiful and intelligent girl from the city. Their meeting marked the beginning of an unusual and a little strange relationship that would shake Elia's clear confidence in the uselessness of marriage.
IMDb: 8.4